I met Nisha at the Art of Dance Photography workshop at Jacob's Pillow. She's a dancer and photographer, and it was really important to her to have the right people around her on her wedding day. When she met me she felt that certain connection and comfort – a lot of couples are looking for that connection, to have the right people around on such an important day.
I so respect and understand that, and that's why I really focus on more than great wedding photography. It's my mission to get people in that comfort zone. To always show reverence for what the day is. It's not a photo shoot, it's their wedding day!




Nisha & Joe's wedding in San Francisco was a three day event, with beautiful traditional Indian elements. My creative team photographer Whitney Browne flew out to California early to photograph the first two days. Then I flew to San Francisco to photograph the big party. Whitney shares the same reverence for the day, the same calm demeanor. She knows how to make people feel comfortable and at ease, AND takes amazing photos. It's a big part of why we work together, and I'm very grateful for her.
Thanks Whitney for making beautiful wedding photos with me, and thanks Nisha and Joe for inviting us to share your wedding day!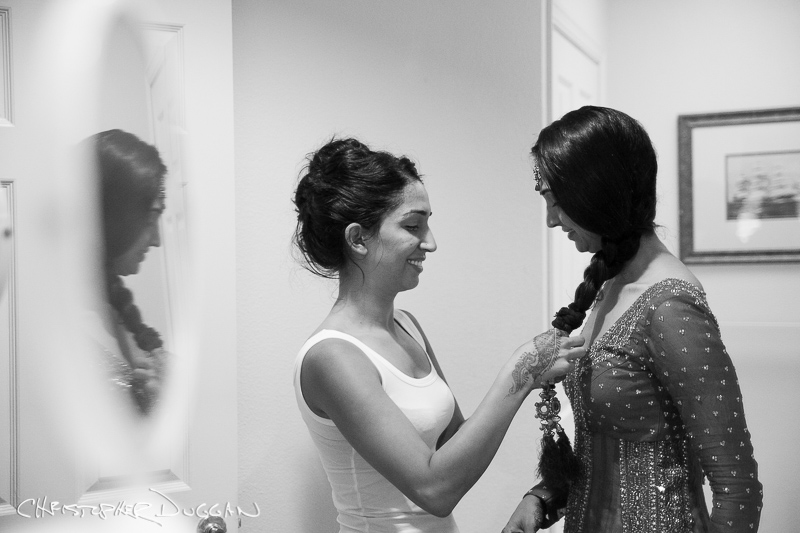 Wedding Collaborators
Production & Design: Wish Social Events
Ceremony & Reception: Bently Reserve
Catering: Madhuban Indian Cuisine
DJ: Vanguard Entertainment Group
Makeup: Coy Makeup
Hair: Dolled and Dapper
Lighting: Enhanced Lighting
Rentals: Stuart Rentals
Officiant: Golden Gate Weddings
Espresso Cart: Caffee Carello
Videographer: Sameer Yagnik
Entertainment: Tap Snap
---
Previous Post
Christine & Teddy | Ryland Inn Wedding Photos in Whitehouse Station, NJ
Next Post
Beth & Eric | Shakespeare on the Hudson wedding photos in Catskill, NY