Allegheny Country Club Wedding Photos | Emily & Chris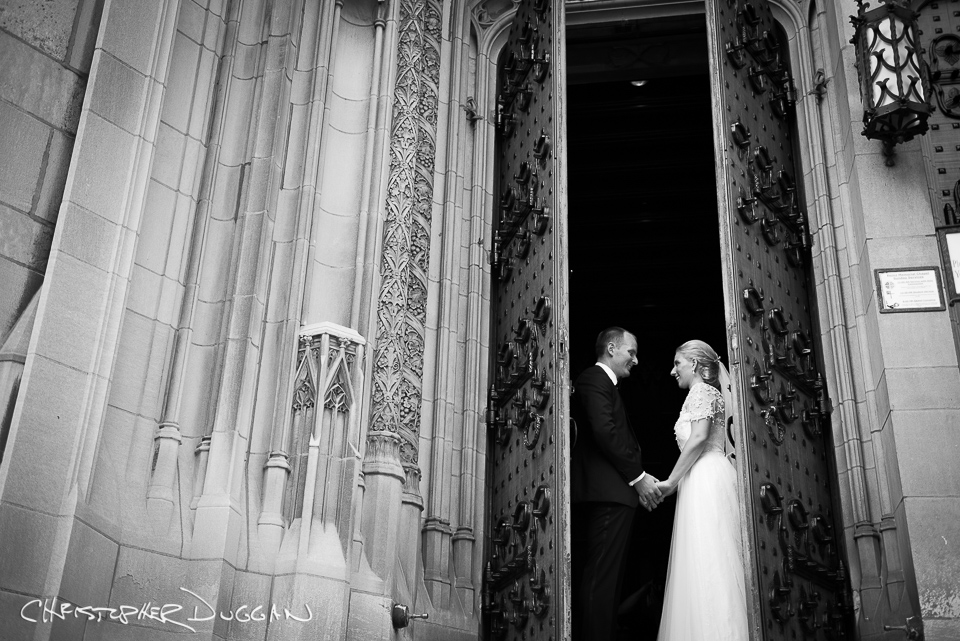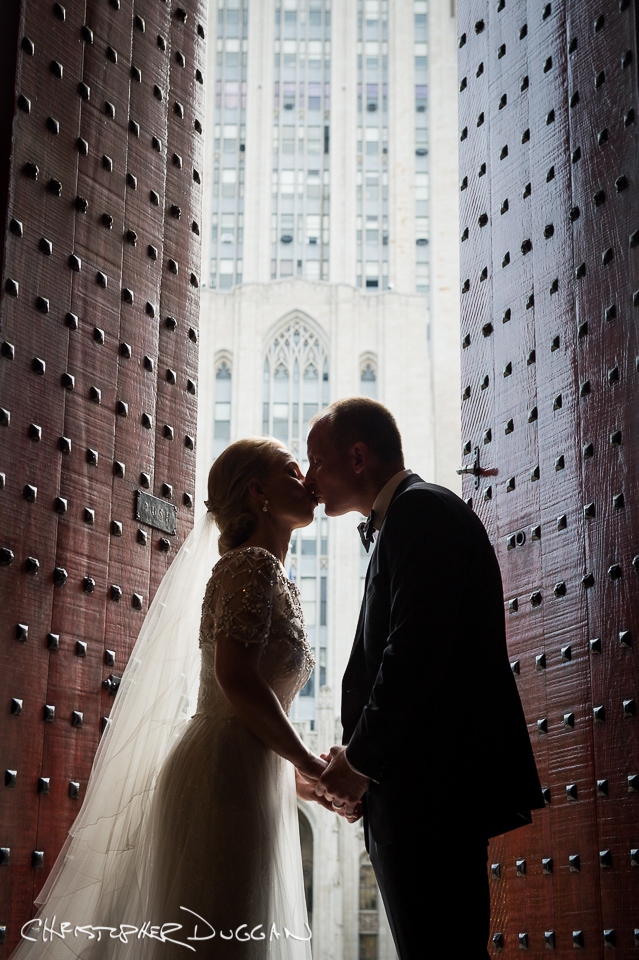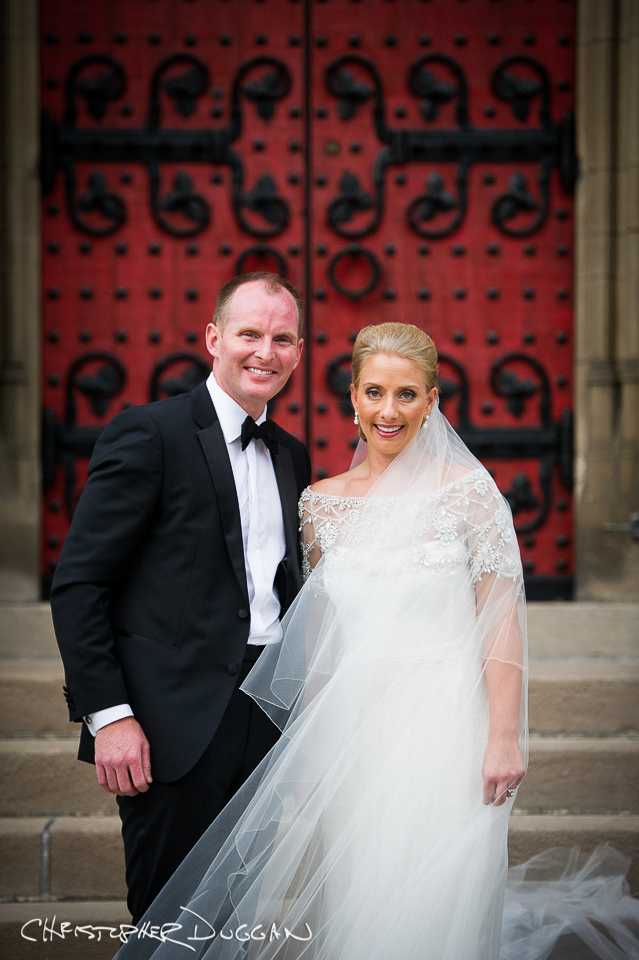 Emily's parents were married in the same church and have a similar photo at the front red doors in the 1980s. I loved that the bride and groom replicated the photo. It's heartfelt and meaningful, and I'm sure Emily's parents will smile seeing the prints side-by-side.
I have a fun connection with Emily & Chris. When Emily originally inquired about my wedding photography, she told me that she had just gotten a call from her mom. Her mom was traveling in South Africa and had just gotten my number from her friend (who was related to two sisters whose weddings I've photographed – Lizzie & Chris and Carolyn & Chris). Emily said her mom told her she needed to book me right away before I wasn't available for her wedding date!
---
Previous Post
Berkshire Wedding Film at The Mount | Hilary & Jonathan
Next Post
Alexa & Joey | New York Tappan Hill Wedding Photos