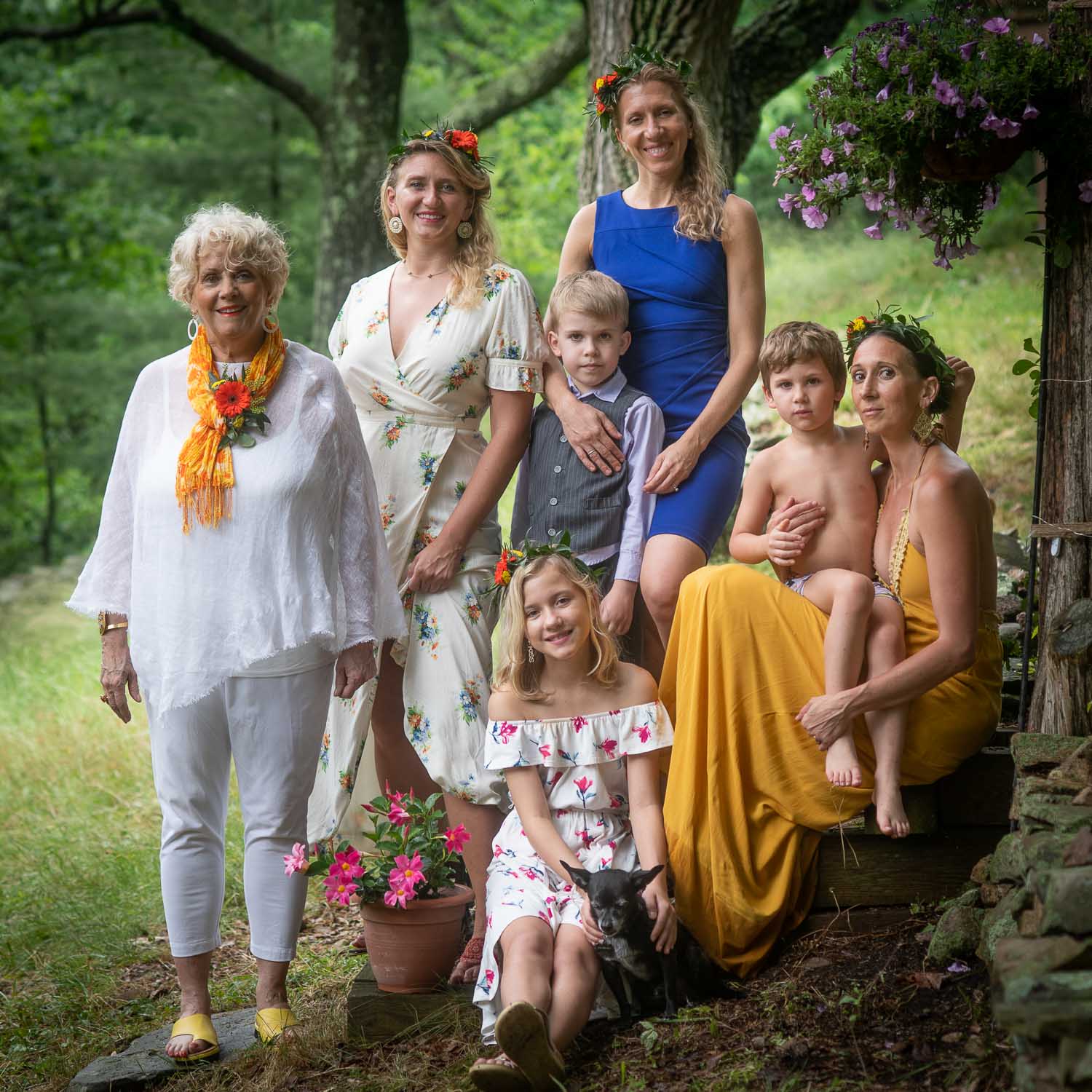 Celebrating Belle's 70th Birthday | Family Portraits
RECENTLY, MY MOTHER IN LAW, WHO WE CALL "BELLE", HAD A SIGNIFICANT BIRTHDAY. THIS WAS THE PERFECT OPPORTUNITY FOR A SPECIAL CELEBRATION WITH TOGETHER—AND A FAMILY PHOTOSHOOT!
The girls were all wearing flower crowns, everyone was enjoying each other and, most of all, gathering to celebrate Belle. Family gatherings are so important, especially when you have the chance to capture major milestones.
This event was the perfect chance to create a photo book, which I am putting together as a surprise for Belle. Because I knew ahead of time that I wanted to create this, I went into the event with intention: I made both creative portraits and captured candid moments of individuals and groups.
THIS BOOK WILL BE A TIME CAPSULE OF OUR FAMILY OF THIS SPECIAL MOMENT.
NOTHING COMPARES TO RELIVING MEMORIES WHEN LOOKING THROUGH A PHOTO BOOK WITH FAMILY.
A book like this becomes a cherished family heirloom that enables us to share those moments with our children who in turn will share these moments one day with their children. I often tell my clients that this book is not for them, it's for their children and grandchildren.
This pandemic has led me to realize in a much deeper way what is really important in our lives: it's family. We have had this chance to take a step back and really spend time together, and I want to capture the feelings that we have now so that we can have memories of them for years to come.
Is it time for your next family photo experience?  Do you want to capture the feelings you have for each other right now so you may feel them just like this forever?  Let's talk about making pictures of your family together this summer.
Your children will be so grateful that you did.
---
Previous Post
Princeton Engagement Shoot | Alexis & Pat
Next Post
Becky & Blake | Wedding at the Onteora Mountain House