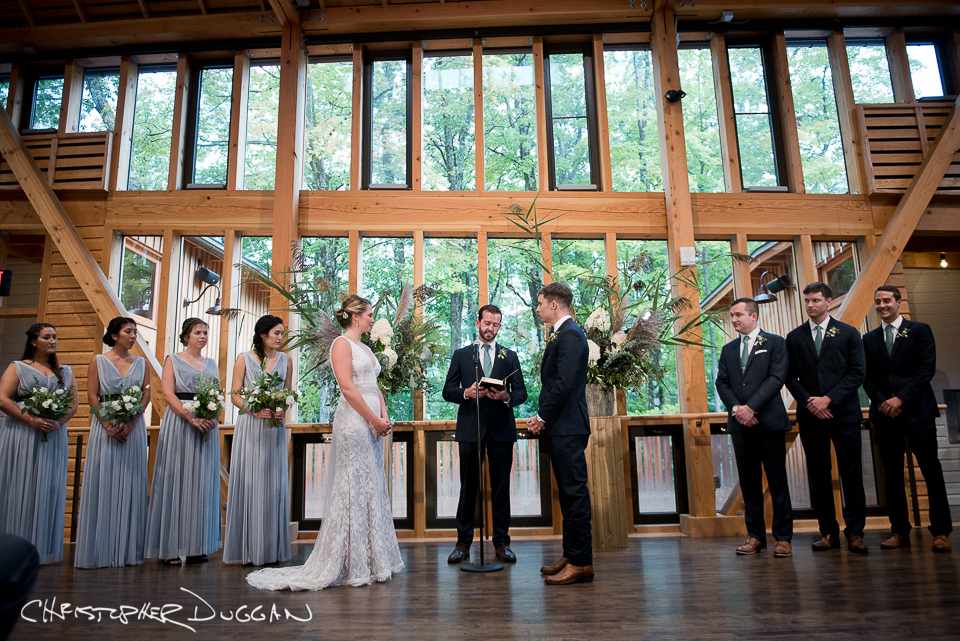 Carrie & Jasper | Jacob's Pillow Wedding
This is my second time photographing a wedding at Jacob's Pillow – after hundreds of dance photo shoots there. I've photographed the summer dance festival at the Pillow for many, many years, so it's really exciting to be there for a wedding!
Carrie & Jasper have been to the Pillow many times as guests watching dance performances, and it's a special place for them, too. They are such a lovely and extremely easygoing couple. It rained a lot in the afternoon on their wedding day, so we captured some portraits together on the Doris Duke Theatre's covered porch. While the rain was a bummer, it allowed Carrie & Jasper to have the very first wedding in the brand new, and beautiful, Perles Family Studio.
The Perles Family Studio is gorgeous and smells amazing. The smell is like an aromatic cedar wood. Even the floor in there is fantastic! The woodwork is crisp and the craftsmanship in the architecture is just really superb. The studio lets in a lot of of natural light so even though it was raining outside, it was still very bright inside during the daytime. It's just a cheery, upbeat space. And when the rain let up we were able to go outside and create some portraits together. =)
The wedding was a Berkshire vendor extravaganza with beautiful work by Classical Tents, Crocus Hale, Julie Seitel and DJ BFG. It's hard to explain to prospective clients the incredible added value they get when they work with all of us. Because we all know each other, we are able to communicate really easily, we have an appreciation and understanding of each other's work styles and aesthetic. It's a real team effort for the couple and I know they can feel the difference.
It was wonderful to work with some of my friends – Berkshire vendors I admire in the wedding field – together on Carrie & Jasper's wedding. More so because Jacob's Pillow is a very special place to me.
Congratulations, Carrie & Jasper!
---
Previous Post
A Chesterwood Wedding | Luxury Berkshire Wedding Photography
Next Post
Wedding Photography Insights | Telling your Photographer about the Special Details